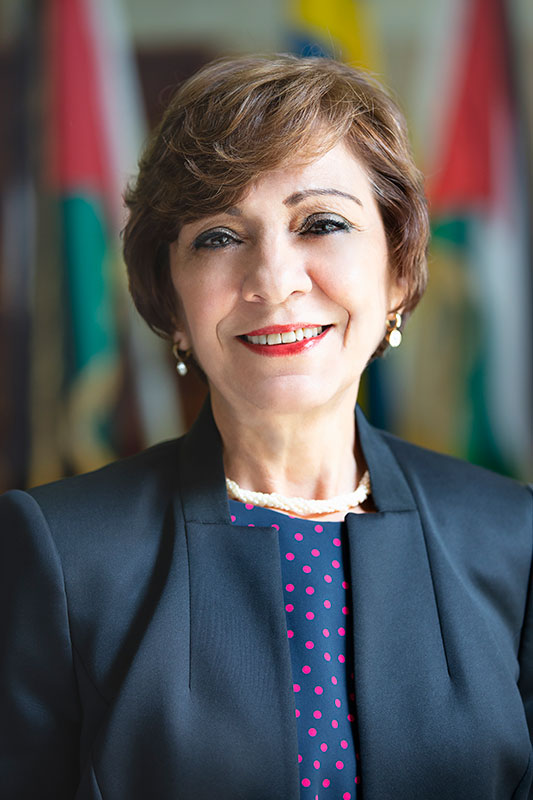 I have had the distinct honor to represent the State of Palestine in the Kingdom of Sweden and be part of the historic transformation of our bilateral relations, culminating in Sweden's recognition of Palestine in 2014. Palestine and Sweden have shared a bond of solidarity and friendship for decades, anchored in the two peoples' commitment to human rights, freedom, and the dignity of all people. This is especially important for my people, who continue to struggle with unwavering commitment to achieve their long-overdue national freedom from Israel's colonial occupation and seek redress from prolonged injustices.
My job as a diplomat is to work on further developing relations between Palestine and Sweden and endeavor to find new areas of cooperation and common interest in all areas, including culture, academia, business, and other fields. This has given me the distinct privilege to interact with a wide range of people, organizations, civil society leaders, and other components of the vibrant Swedish society. Exchanging ideas, discussing issues of common interest, and forging ways to establish cooperation provides me with personal enrichment and offers our societies a way to strengthen bonds of friendship and exchange knowledge and insight between our two cultures.
Bilaterally, Sweden is a principled political ally of and generous donor to Palestine. Internationally, Palestine and Sweden cooperate on many issues of common interest, including environmental protection, the advancement of human rights, empowering women in all areas of society, and protecting children's rights among others. We collaborate on advancing core values that our societies hold dear, especially the core universal values of dignity, freedom, and safety for all because we believe that securing the universality of these rights advances peace and prosperity worldwide.
The bond between Palestine and Sweden extends beyond the official. For decades, our two peoples have worked together through civil society, artists, and academic organizations to advance universal human rights. The Church of Sweden played an historic and highly constructive role in defending hope and advancing peace in the Holy Land. More recently, the business sector in Palestine and Sweden have also worked to enhance communication and cooperation, forging additional and new bridges between our two peoples. The Palestinian community in Sweden has also played a significant role in strengthening the relations and highlighting our cause through their active participation in all walks of life in the country that embraced them and became their home away from home.
The geographic distance between Palestine and Sweden is considerable. Yet, our societies share values, goals, and aspirations. It is my honor to serve my people in Stockholm. It is also my pleasure to convey to my people this great nation's beauty, ingenuity, and grand principles while also sharing with the Swedish society my people's free spirit, creativity, and our strength to find and foster hope despite the odds.
​
Hala Husni Fariz
Ambassador